C&A WARENHAUS Zurich Switzerland
Architectural work commissioned by Atelier WW in Zurich.
The redesign of the façade creates the opportunity to enter into a mutual dialogue with the urban space on the upper floors as well, thereby enhancing the importance and presence in it.
The architectural expression follows a uniform design principle that interprets the theme of a letter case and results in a superordinate pattern in the facade grid. The existing building shell is covered on all sides with a new "skin", which is divided into closed and transparent elements.
Uraniastrasse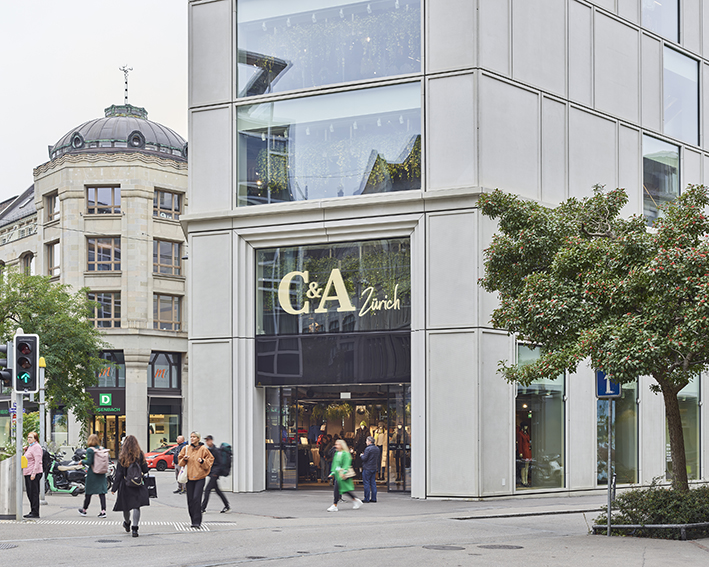 Uraniastrasse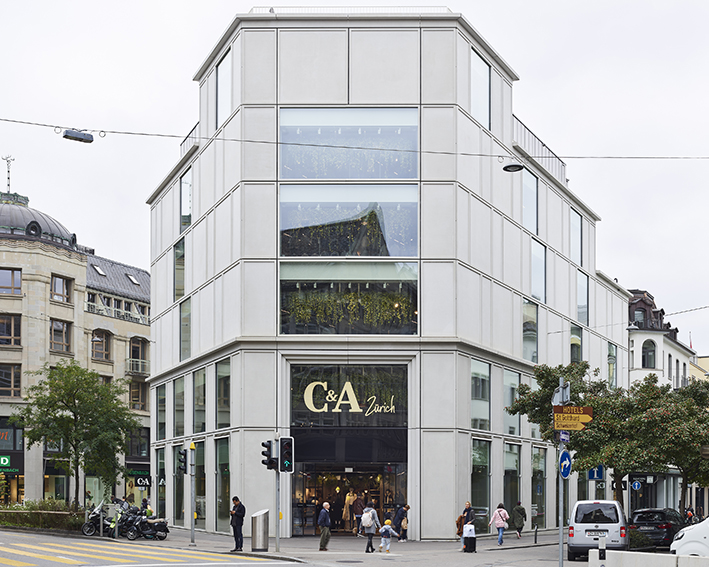 Uraniastrasse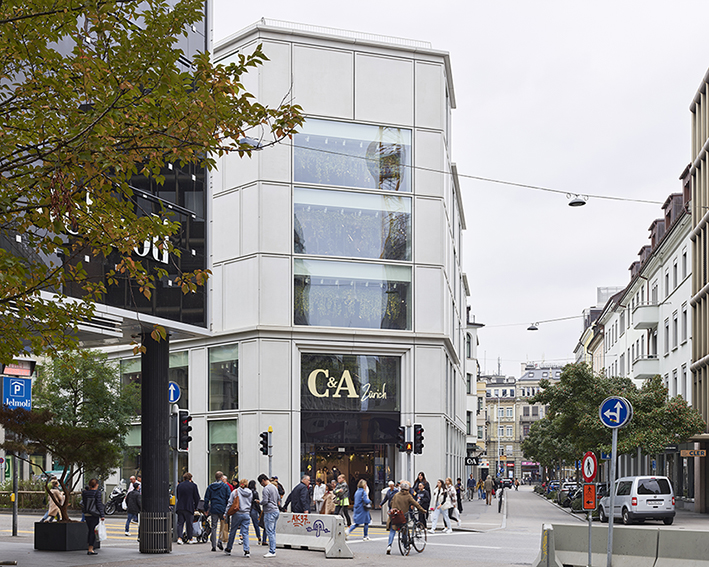 Uraniastrasse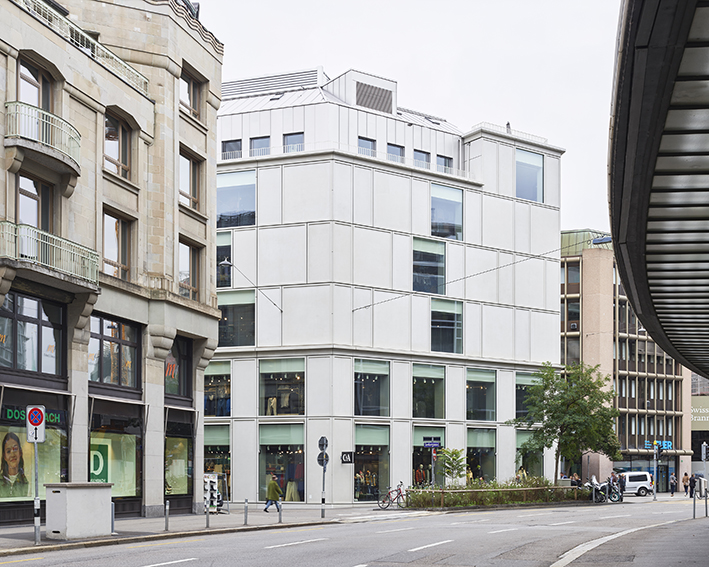 Seidengasse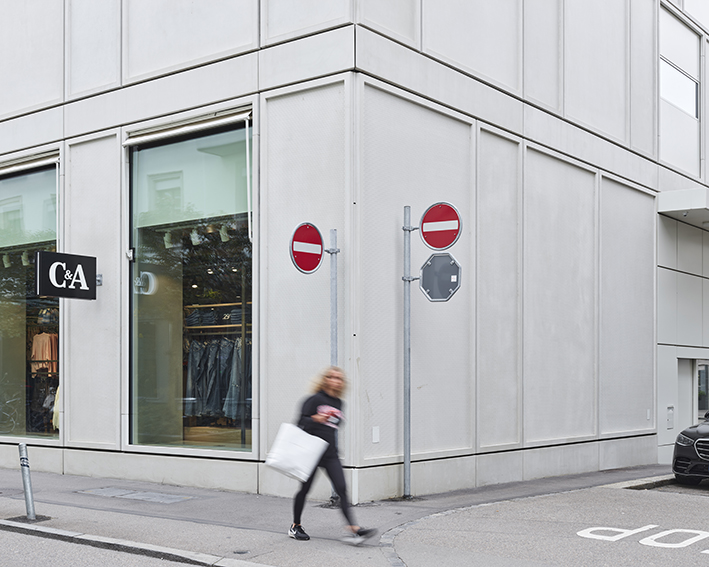 Uraniastrasse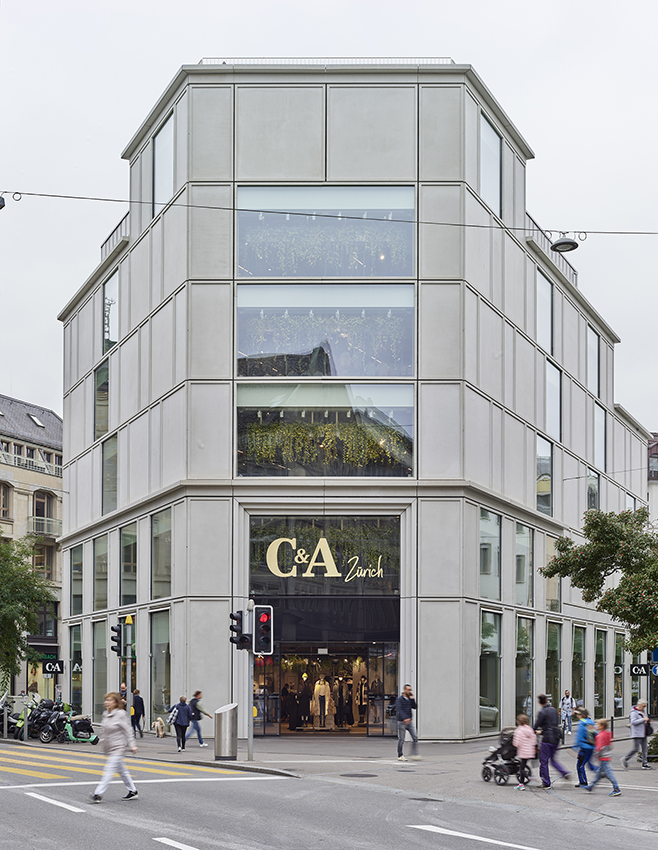 Uraniastrasse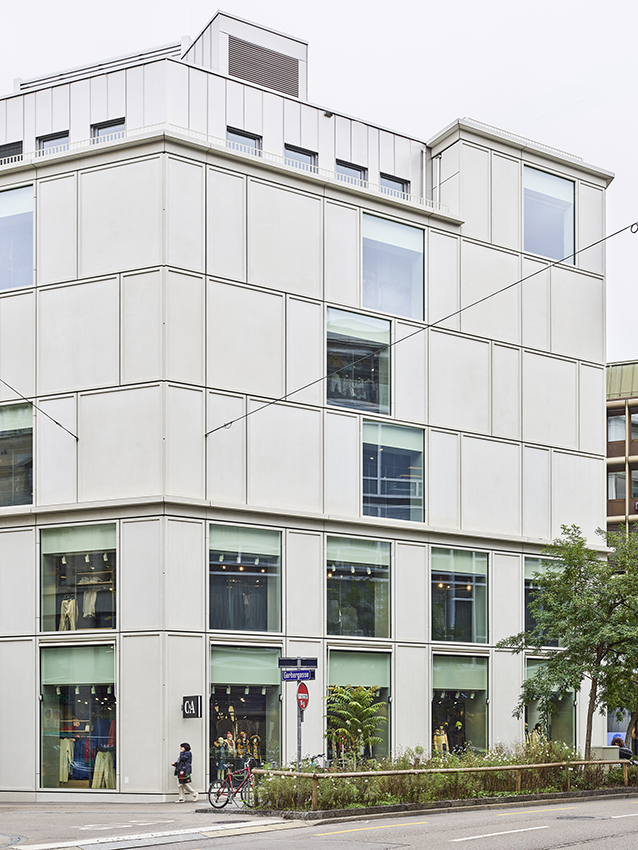 Uraniastrasse